Today was the annual Kernersville Christmas parade so we decided to take the kids this year to see what it was all about. It was interesting. Lets recap... (warning, extremely cheesy humor ahead!)
It was pretty chilly today. Around 40 degrees at the time of the parade so we bundled the kids up and brought fleece blankets to keep warm. Here we are all smiles waiting for the parade to begin. We had front row seats....well, actually, I think most everyone had front row seats! It's a small town you see.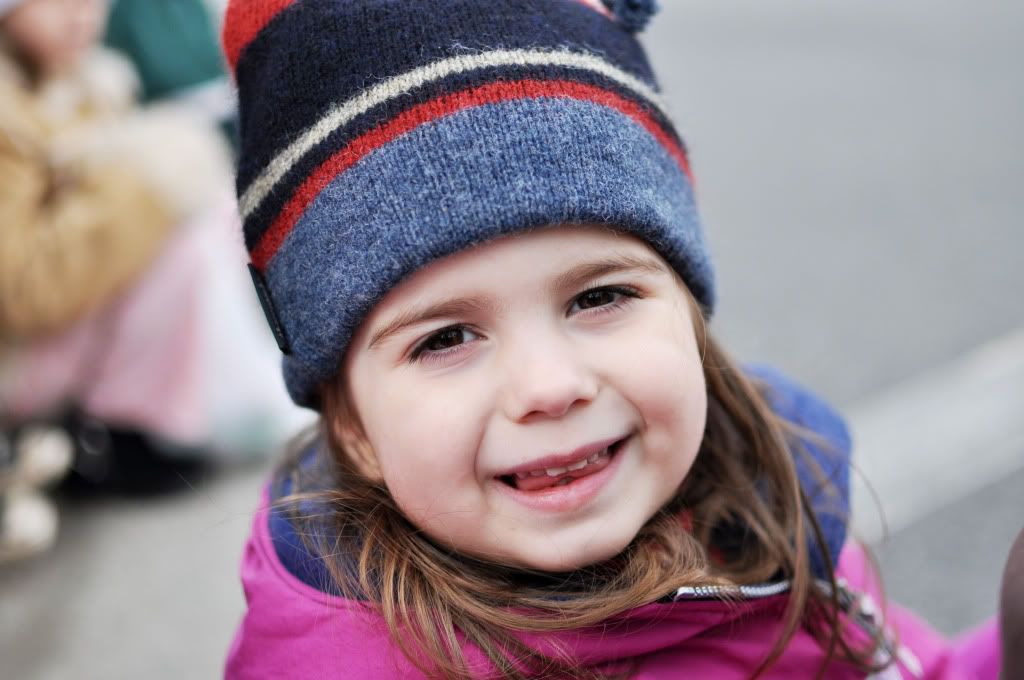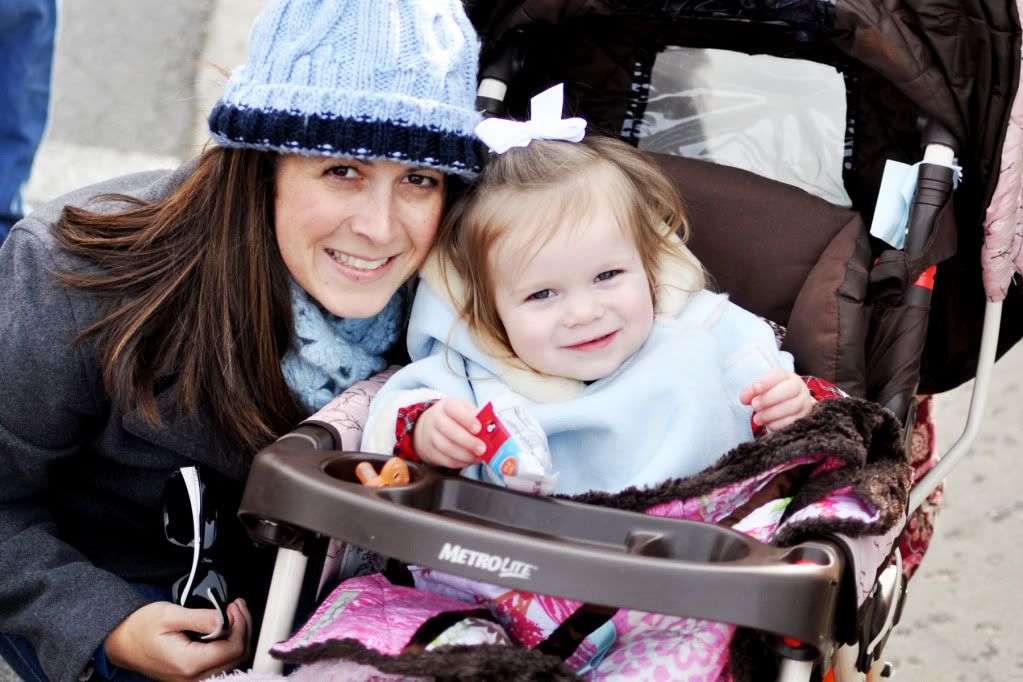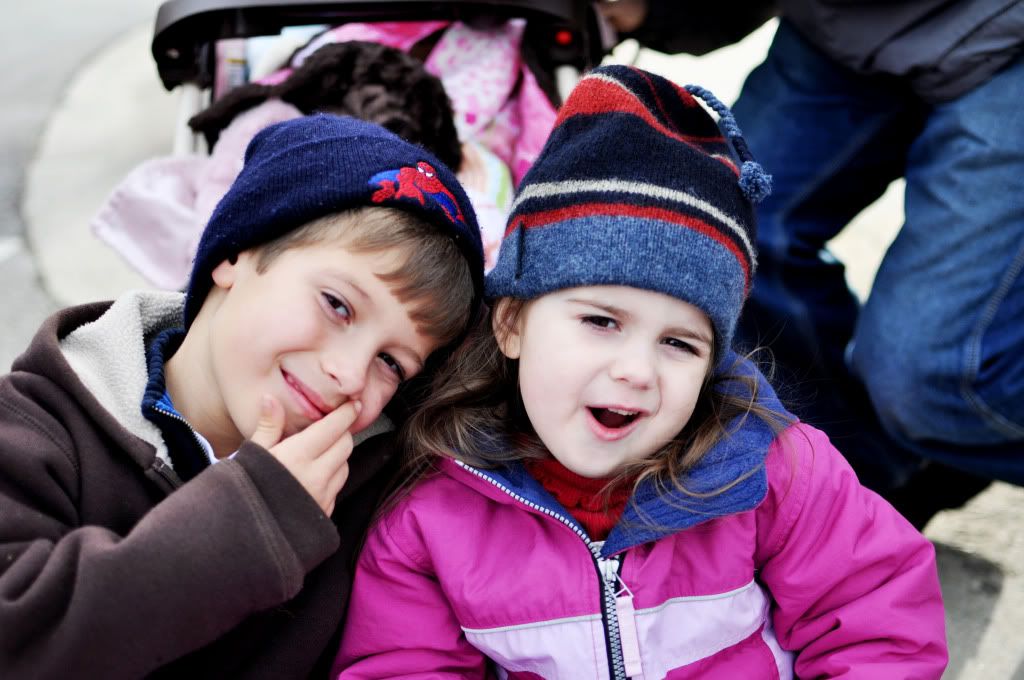 The Grinch was in town! The kids loved the bubbles!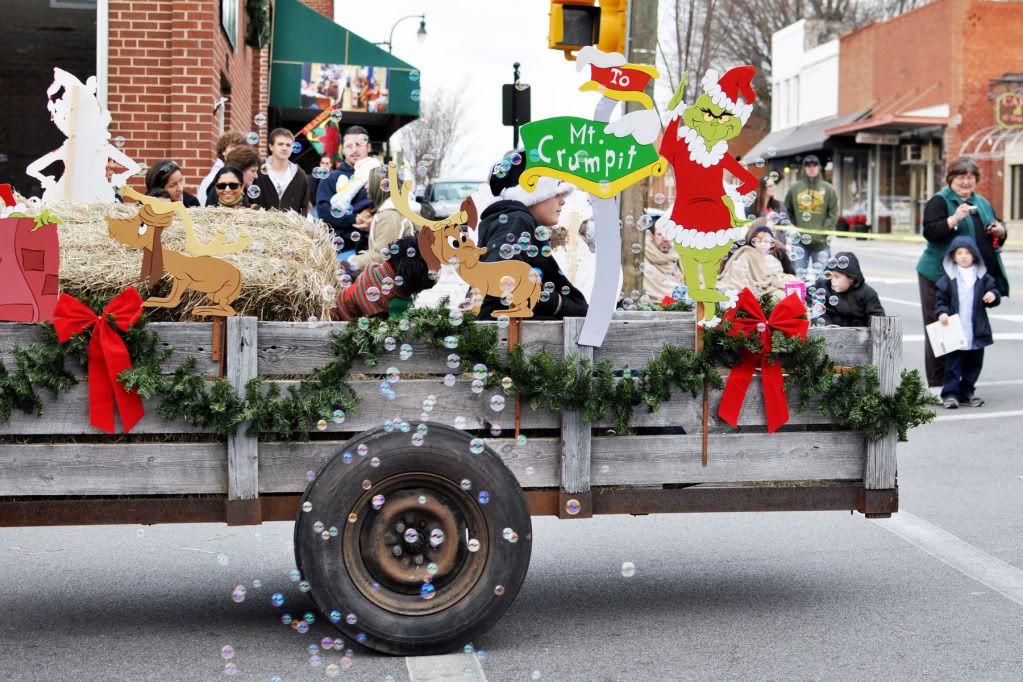 Wells Fargo rode in on horse and buggy...don't they know we have cars now?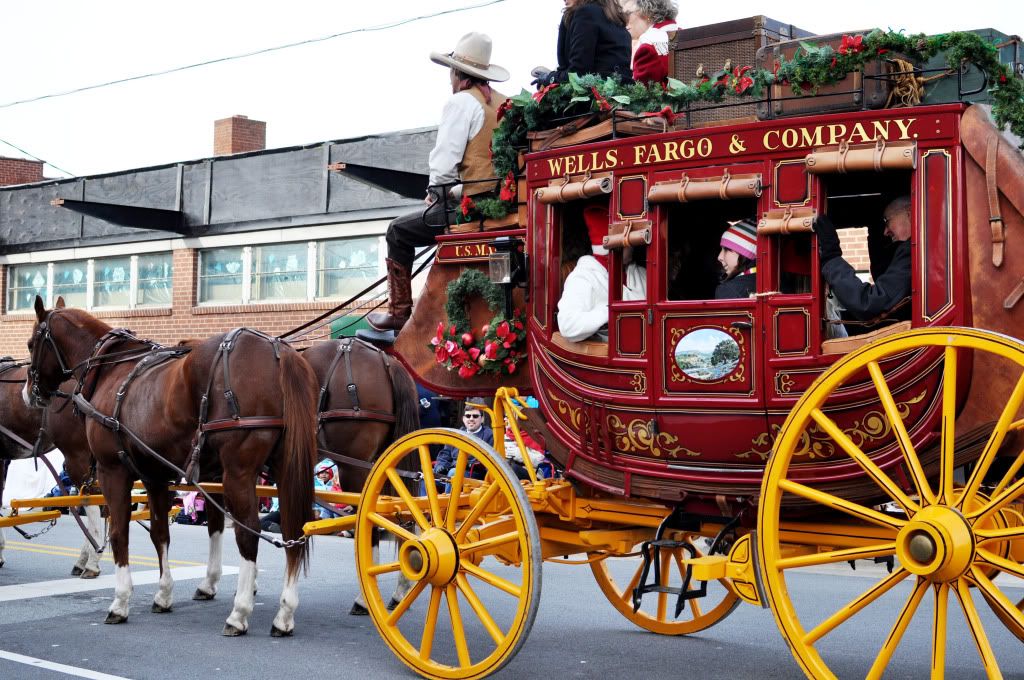 Gotta love the bagpipes and men in skirts!!
You know you're at a Po Dunk parade when the street performers are on their phones!! Is this guy really supposed to be IN the parade?!
You know you're at a Po Dunk parade when the hit attraction is some random person walking their dog! Halle loved it!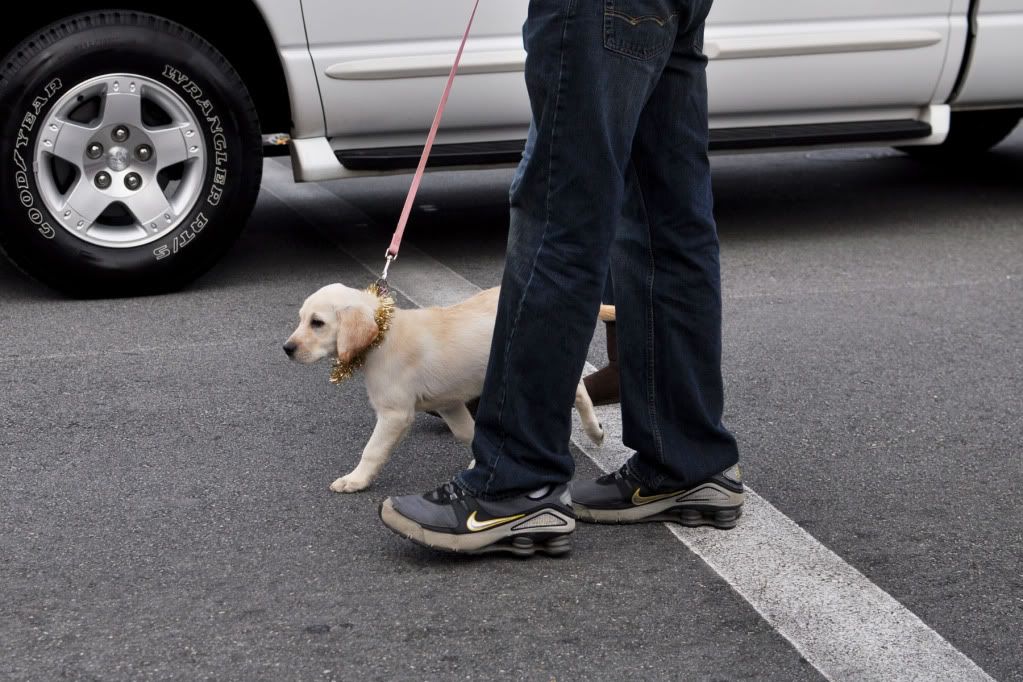 We got to see lots of dancing! Look at that girl up front. Man she's talented! She can dance and sleep at the same time!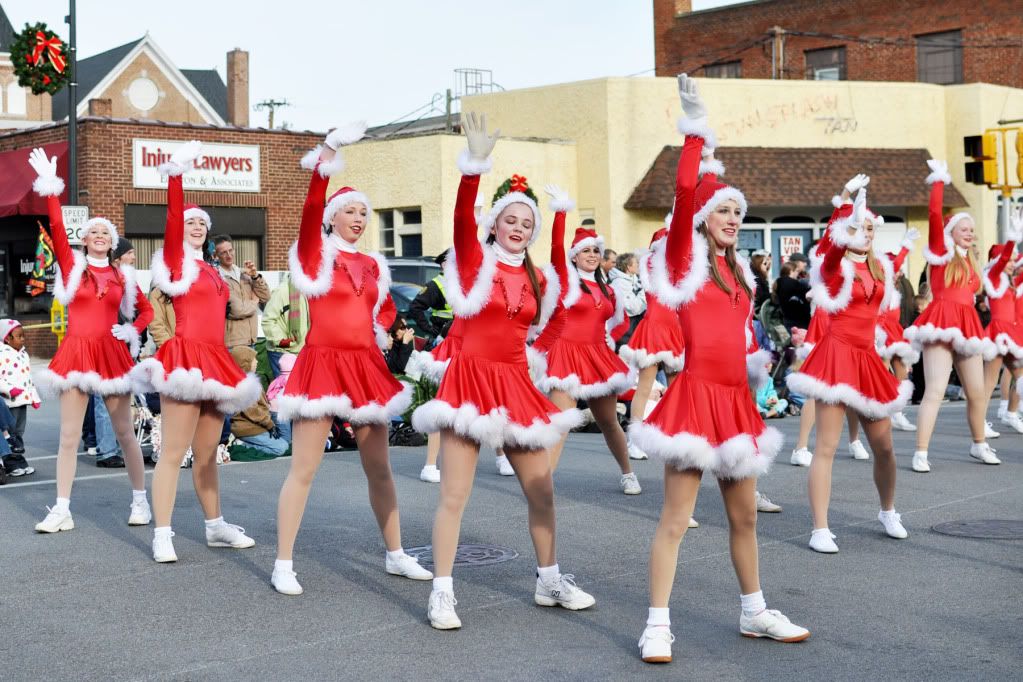 And here we have the Jazzy Jumpers! They were actually pretty good. It's amazing the tricks they can do while jumping rope. I used to be able to jump double dutch. Thats as far as it got for me!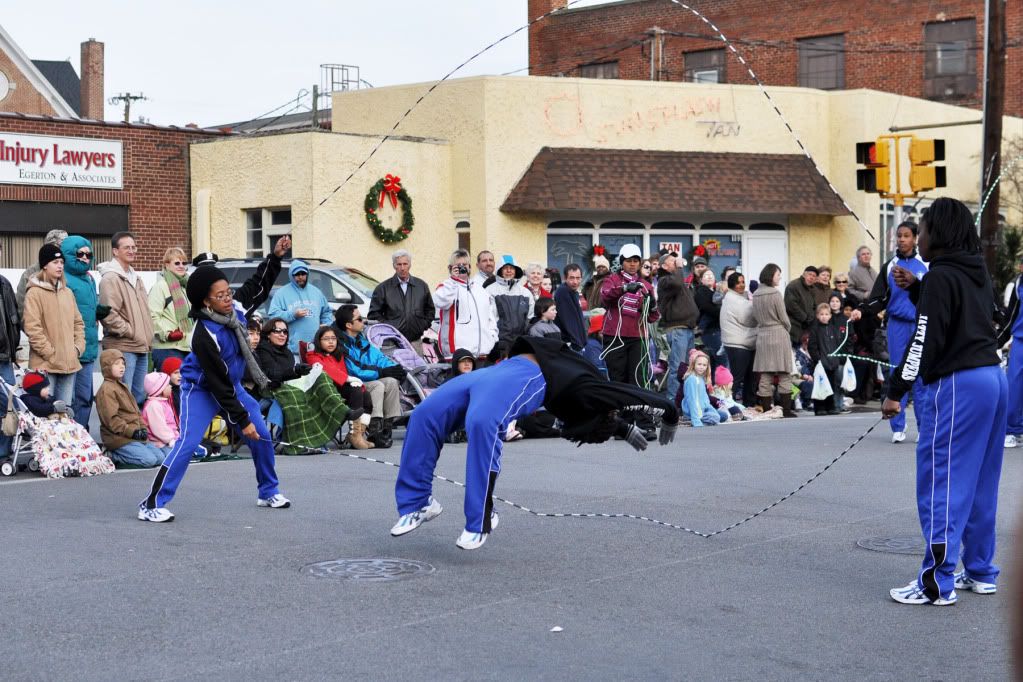 And no parade is complete without the firetrucks! I know my husband was secretly comparing them to the trucks he drives and was thinking "aw, they ain't got nothin on Greensboro!" Trust me, I KNOW he was doing it. It's a fireman thing!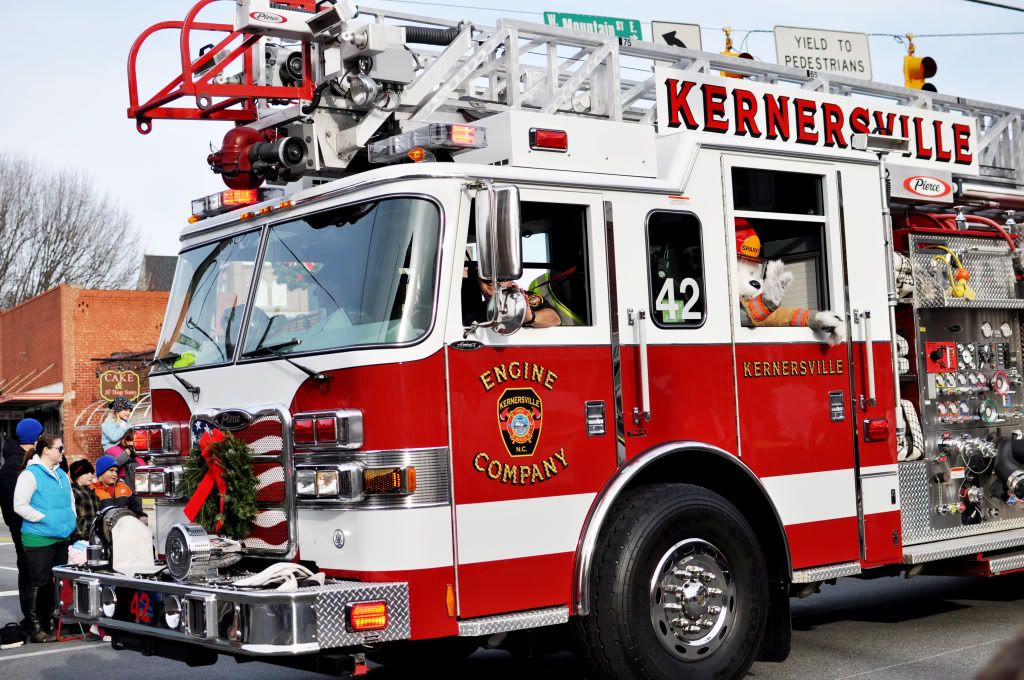 And the award for the Tackiest Float goes to this one. It was a methodist church, I won't give specifics! However, I will give them an "A" for Effort!!
And here's the rear view! So pretty!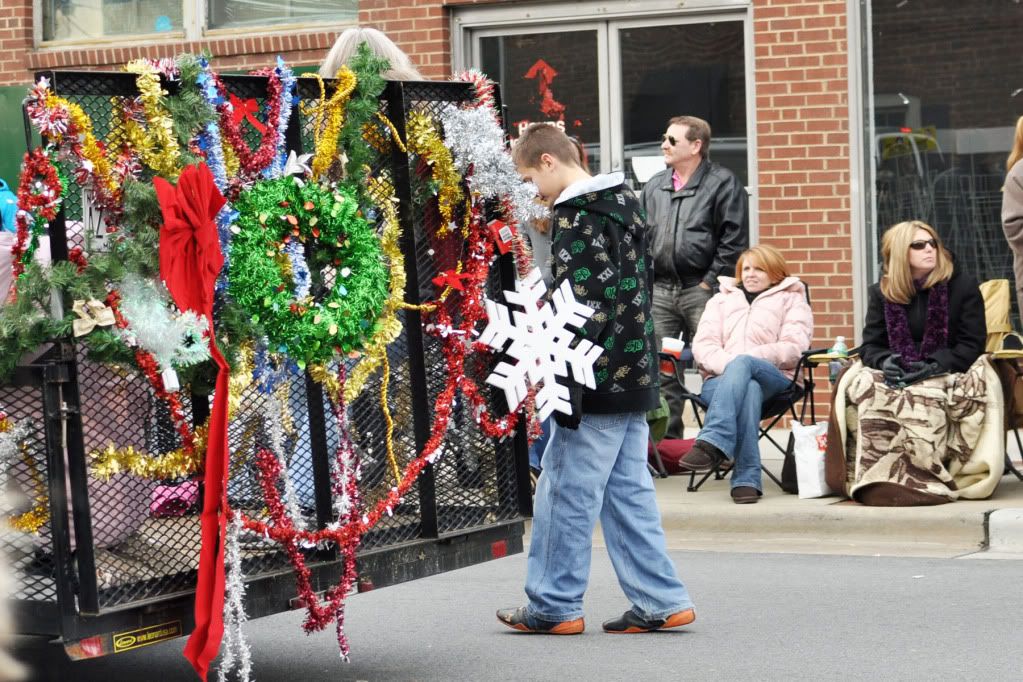 After about an hour and a half we headed out. We couldn't take the cold any longer. At that point I couldn't feel my fingers or toes. I'm pretty sure I was "thisclose" to losing one or two of them.
Ella was out as soon as we made it back to the car.
All in all it was a pretty good parade...not quite as good as the Macy's parade though. However, we now have enough peppermint candy to last us till June!!